Welcome to BREAZE
Ballarat Renewable Energy And Zero Emissions - Based in Ballarat, Victoria.
BREAZE is a locally formed group of energetic, forward thinking people who believe that there are more sustainable ways of living on our patch of the planet. If you are concerned about climate change and want to actively reduce greenhouse emissions in and around Ballarat, then JOIN US! Get involved, contribute ideas, show your support. Together, we can make a difference.
Details

Category: Engaging Government
Last Updated: 18 March 2015
Hits: 87
That's right, there really is another inquiry on wind farms happening right now. Submissions close next Monday and its critical that people who believe in wind power are represented.
Can you take a few minutes to make your feelings clear to the committee?
http://www.windalliance.org.au/another_wind_farm_inquiry
Details

Category: Engaging Government
Last Updated: 07 March 2015
Hits: 82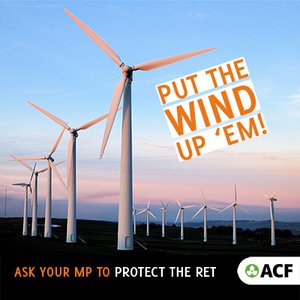 The board, and members of BREAZE want to support the Renewable Energy Target (RET) and have our voices heard as this important legislation passes through the parliament. We can join the Australian Conservation Foundataion and Solar Citizens by championing the RET and having our point of view heard in the Australian media.

To this end, the letter, below, was published in The Courier on 3 March 2015, under Paul Duggan's name - with no mention of BREAZE unfortunately.
We encourage you to get active and write letters to the editor, write or call you local representatives, and use social media to support the RET.
Write to the Ballarat Courier:
Look at this article, "Basics about the RET" to give you some resources for taking action on this important issue.
Read the letter here...The RET is important - take action
Details

Category: Community Engagement and Education
Last Updated: 25 February 2015
Hits: 139
Details

Category: Sustainable House Day
Last Updated: 27 February 2015
Hits: 230
Sunday 15th March – tour starts 10am, ends 11.30am.
Please be prompt
Part of BREAZE monthly CLIMATE FRIENDLY HOME visits 2015.You are invited to have a look at Comfortable living in Alfredton
It looks nice, but not really special, doesn't it?
Read more to download the address and direction
Read more: Sustainable House - March 2015